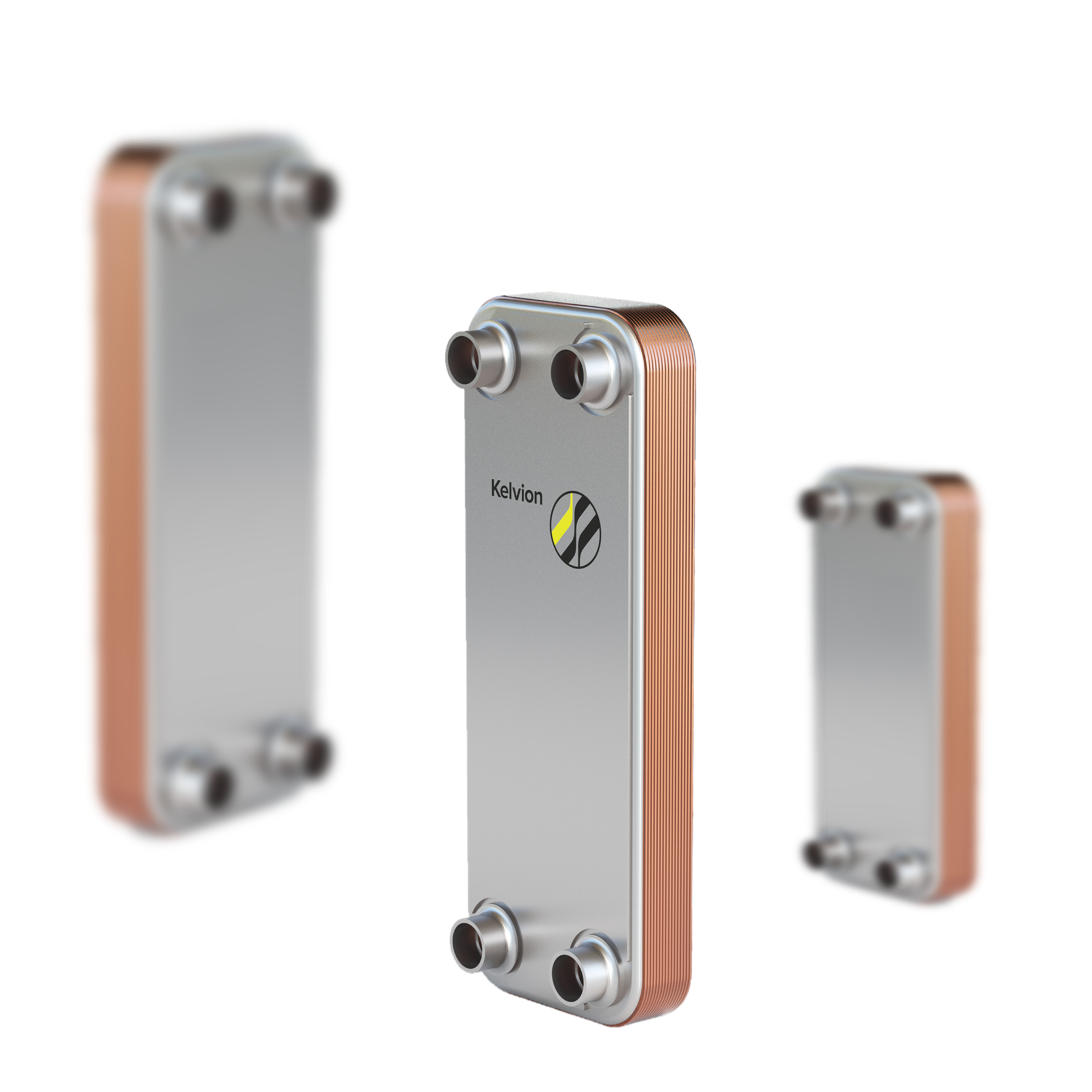 GML Serie
Heat exchanger suitable up to 75 bar
With the GML series we offered a copper brazed plate heat exchanger that was designed for the safe use of CO2. With that the GML series serves an important future market because the excellent thermodynamic properties of CO2 bring many advantages. The technology used is based on 2 stainless steel plates fully soldered together with a copper foil and therefore able to withstand enormous pressures.
Dimensions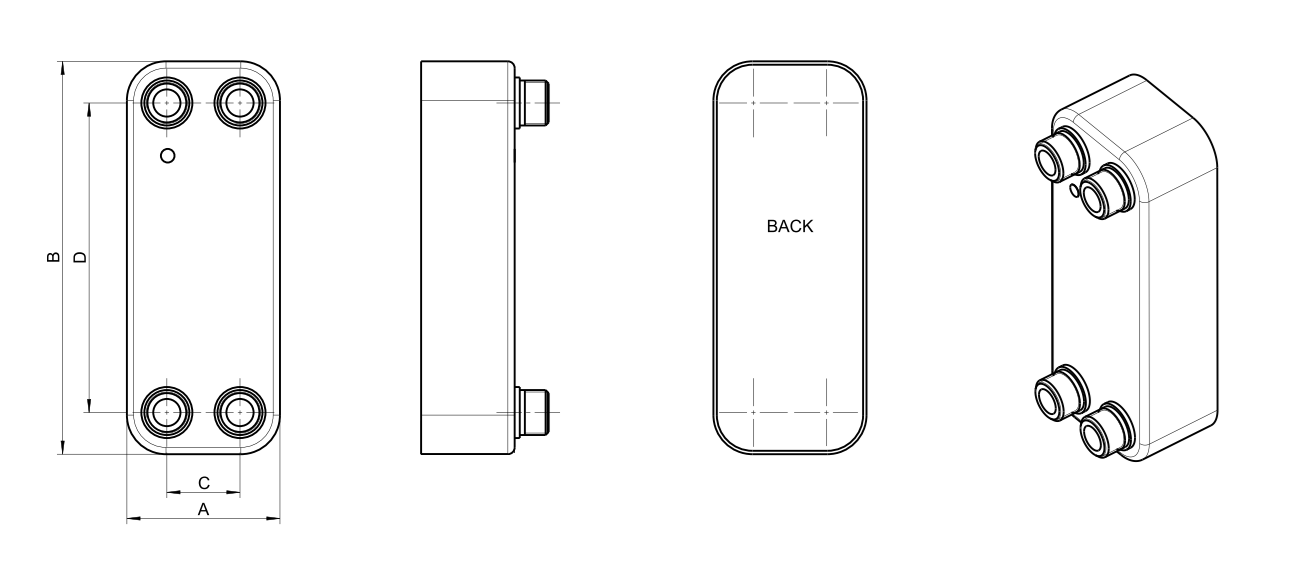 Type
Standard dimensions (mm)
Plate heat exchanger
A
B
C
D
Max. number of plates
GML 400H
124
335
73
281
100
GML 500H
124
532
73
478
100
Applications
Heat exchangers from the GML series are used for, among other things:
Features
Plate material: Stainless steel (AISI316/1.4404)
Brazing material: Copper
Design temperature: -196°C to +200°C
Design pressure: Up to 75 bar
Third party approval: PED (CE), ASME VIII-1 – other certificates on request


Can we help you?
If you are looking to talk to experts that know the installation sector and industry and everything else there is to know about heat transfer, we are standing by to help. Call us or send us an e-mail!