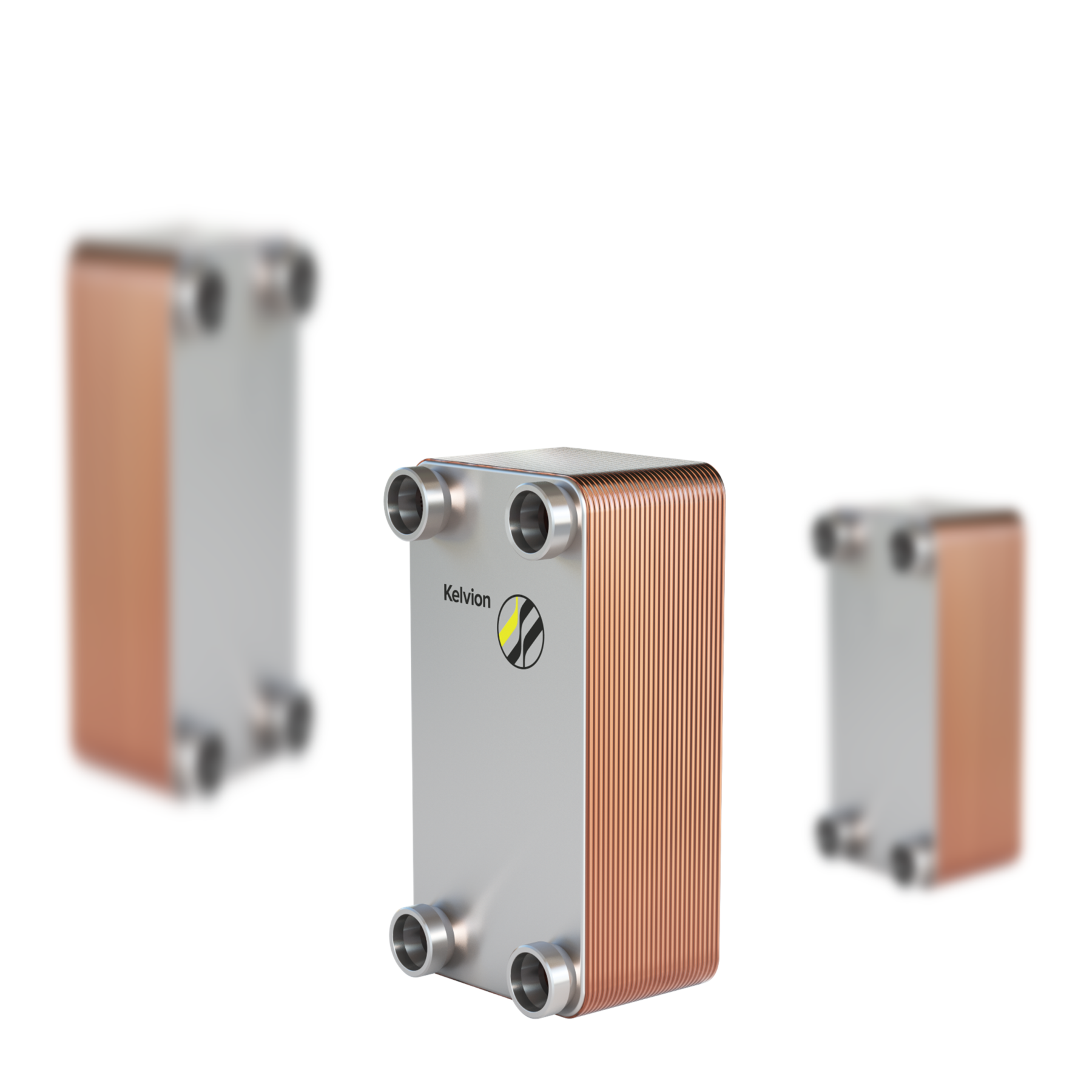 GK Serie
Minimum space, maximum capacity.
GK series heat exchangers meet the expectations of the ever-increasing demand for environmentally friendly, energy efficient cooling and heating systems. The new plate design of this heat exchanger generates higher turbulence in the channels, improves heat transfer and increases the efficiency. This heat exchanger is therefore ideal when a limited amount of space is available and maximum capacity is required.
Dimensions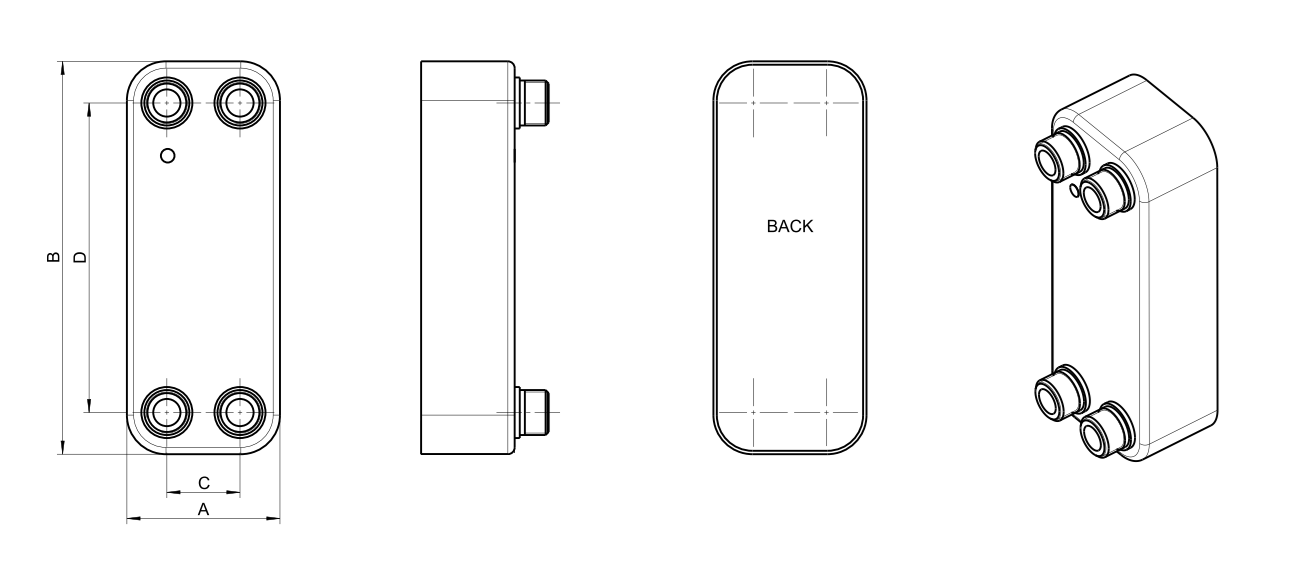 Type
Standard dimensions (mm)
Plate heat exchanger
A
B
C
D
Max. number of plates
GK… 108H
74
204
40
170
50
GK… 228H
90
328
43
279
50
GK… 550M/H
124
532
73
478
100
GK… 770M/H
278
539
200
436
200
Also available as an advanced evaporator with a special "Delta InjectionTM" distribution system for the refrigerant inlet.
GK… 550H-AE
124
532
73
478
100
GK… 770H-AE
278
539
200
460
200
Applications
Heat exchangers from the GK series are used for, among other things
Features
Plate material: Stainless steel (AISI316/1.4404)
Brazing material: Copper
Design temperature: -196°C to +200°C
Design pressure: Up to 50 bar
Third party approval: PED (CE), ASME VIII-1 – other certificates on request


Can we help you?
If you are looking to talk to experts that know the installation sector and industry and everything else there is to know about heat transfer, we are standing by to help. Call us or send us an e-mail!