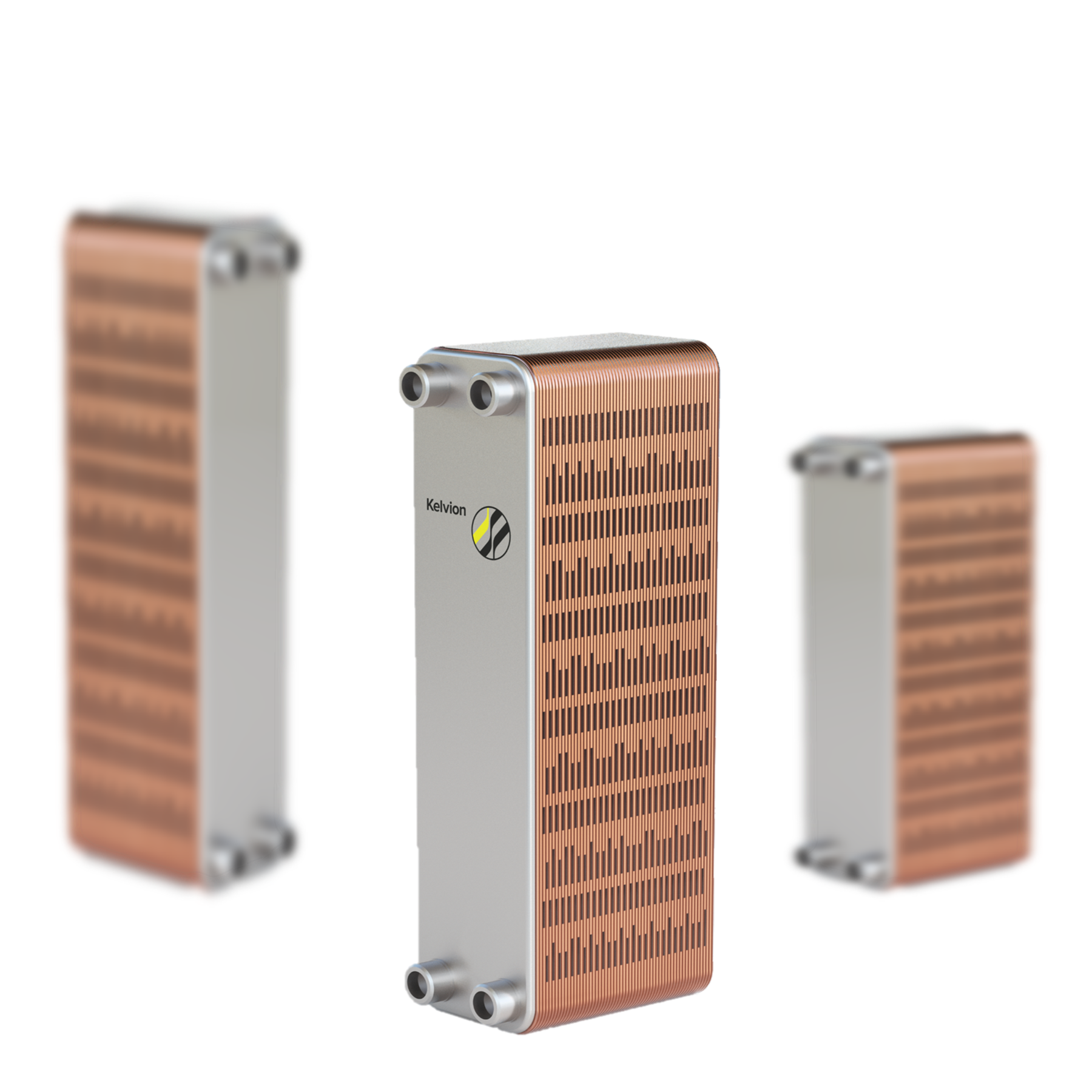 DW Serie
Double separation for extra safety
The DW-Series heat exchanger consists of a double-walled plate pack. The system is equipped with two stainless steel plates instead of one, whereby the second wall not only separates the media from each other but also makes leaks visible. This ensures that mixing of the media from the primary and secondary side in the event of a leak becomes impossible. With the DW-series, Kelvion offers reliability, efficiency, and the highest safety standards in one product. For installations required to meet KIWA requirements, a double separated heat exchanger (above 45 kW) is mandatory.
Dimensions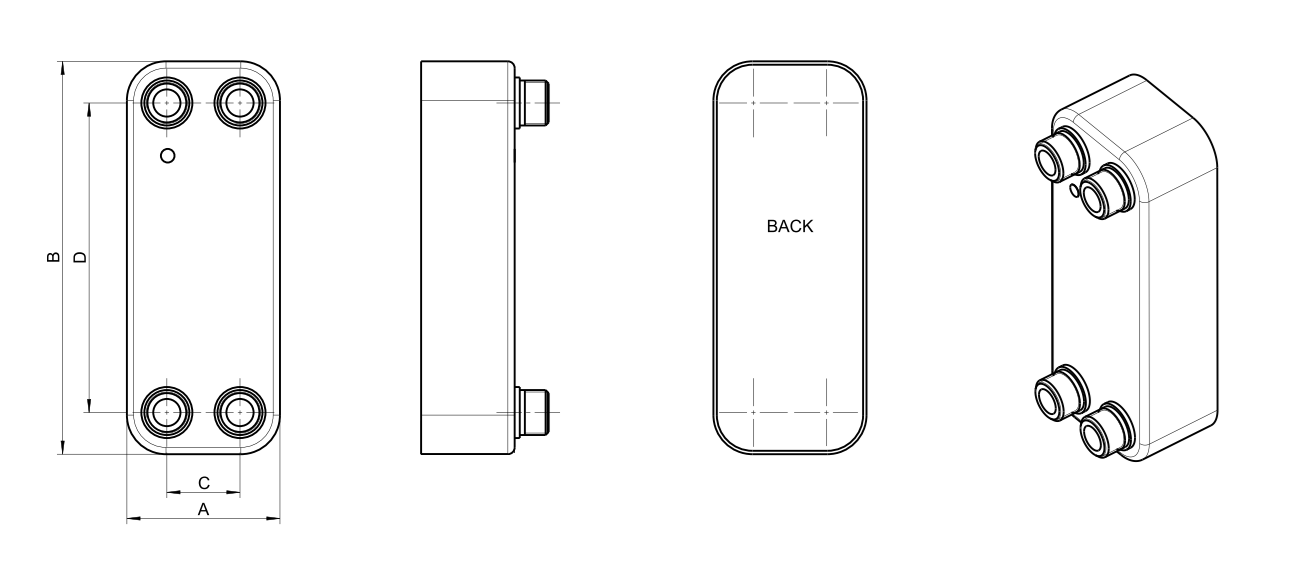 Type
Standard dimensions (mm)
Plate heat exchanger
A
B
C
D
Max. number of plates
GBS-DW 400H
124
335
73
281
100
GBS-DW 500H
124
532
73
478
100
GBH-DW 400H
124
335
73
281
100
GBH-DW 500H
124
532
73
478
100
Applications
Heat exchangers from the DW series are used for, among other things:
Features
Plate material: Stainless steel (AISI316/1.4404)
Brazing material: Copper
Design temperature: 0°C to +200°C
Design temperature: GBS-DW up to 16 bar / GBH-DW up to 45 bar
Third party approval: PED (CE), ASME VIII-1, KIWA – other certificates on request
How can we help you?
Would you like to talk to people who know the installation sector and industry and who know everything about heat transfer? We are happy to help you. Call or email us!